HI, I'M NICK.
I USED TO LIVE AS A WOMAN.
Let me clarify. I was assigned female at birth and spent the first 30 years of my life living as a woman.
LET'S HIT THE HIGH POINTS THOUGH SHALL WE?
I SAT ON THE STAIRS OF MY HOUSE, HOT TEARS ON MY FACE, BURNING IN MY CHEST, "WHY CAN'T I JUST BE A BOY LIKE ALL THE OTHER BOYS?"
AGE 8
Kicking and screaming and yelling
"FINE! I'M NOT GOING TO YOUR WEDDING IF I HAVE TO WEAR A DRESS".
I wore the dress. It wasn't my choice.
AGE 12
THERE'S A NEW GIRL IN CLASS.
Her eyes are so blue. Her smile is so big. Her desk is beside mine. I am smitten. She becomes my best friend.
She gets a boyfriend who is not me. I die a thousand deaths, get a new best friend and fall in line by getting a boyfriend of my own.
I FIND JESUS.
There is something so very wrong with me.
Maybe I can pray it away. Maybe I can change if I just try hard enough.
CUT MY HAIR SHORT. PLAYED THE BASS FOR THE CHURCH YOUTH GROUP. WAS CALLED A "BOY WITH SPUNK" IN FRONT OF THE CHURCH BY THE FANCY VISITING MISSIONARY FROM THE PULPIT. HAD TO EMBARRASSINGLY CORRECT HIM WITH THE HOT SHAMEFUL WORDS "I'M A GIRL" AND WONDER IF EVERYONE KNEW MY EMBARRASSING SECRET THAT I WASN'T REALLY A GIRL?
I was determined to GIRL even harder.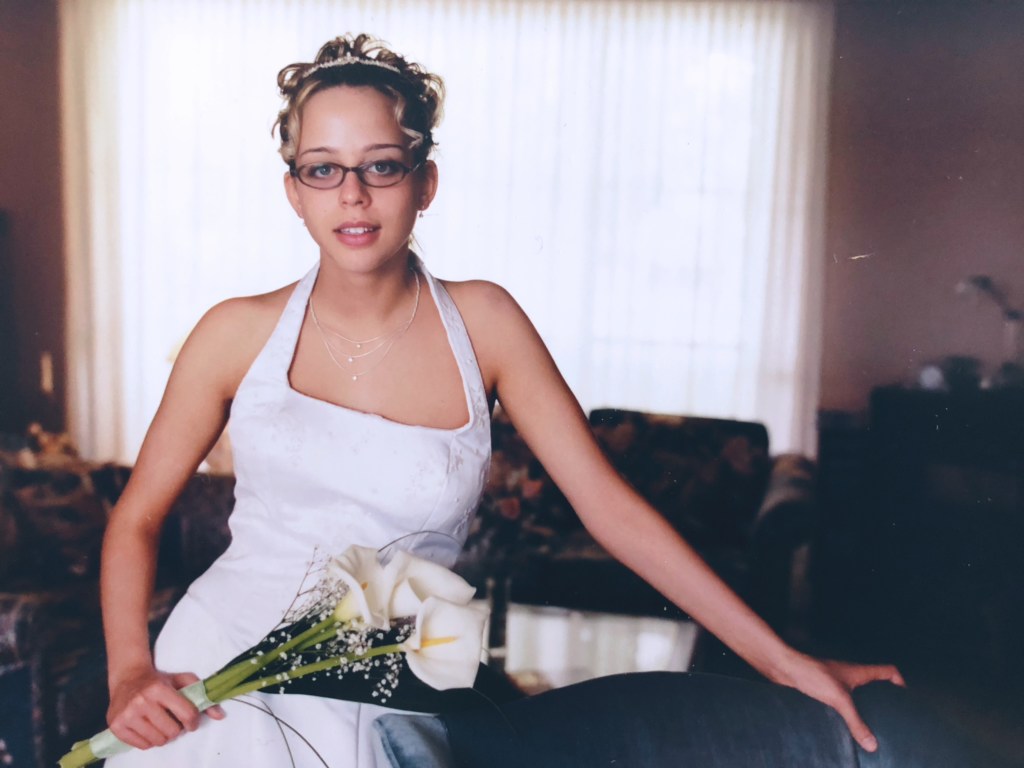 GOT MARRIED TO MY BEST FRIEND AND MESSILY (AS IS SEEMINGLY THE ONLY WAY) LEFT THE CHURCH TOGETHER.
Ages 20-29
GREW LONG HAIR, TRIED TO LOVE NAIL POLISH, READ ALL THE MOM BOOKS, AND BIRTHED 4 CHILDREN,
ACQUIRED THINGS AND JOBS AND A DEEP PIT OF DESPAIR IN THE DEPTHS OF MY SOUL.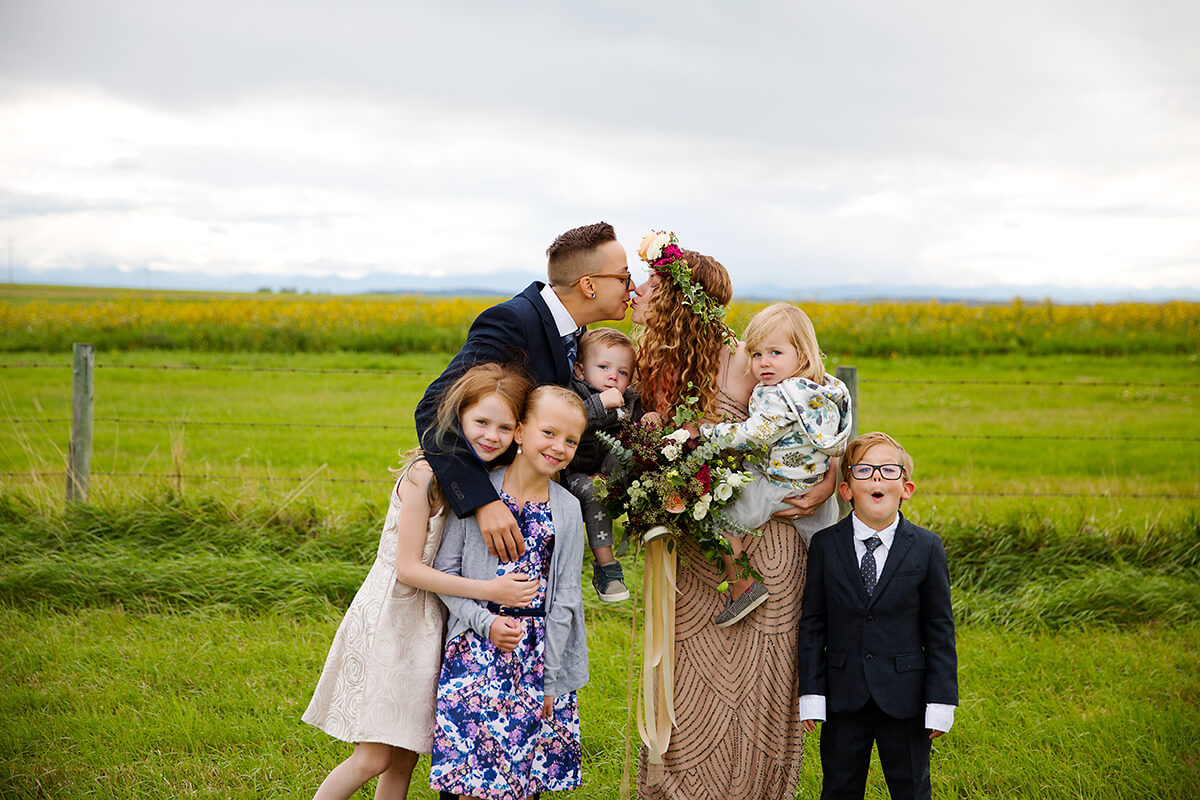 ALL MY KIDS ARE BIRTHED. I'VE SECRETLY (EVEN UNKNOWN TO ME) FALLEN IN LOVE WITH MY BEST FRIEND AGAIN.
This time I have to tell the truth, turns out I'm gay. Get divorced. Marry best friend and acquire 5th child (she's a real keeper).
Did I mention ALL THE THERAPY!
AGE 31
ACTUALLY, I'M A MAN.
Acknowledging that truth feels like pure oxygen to my starved lungs. SO MUCH THERAPY. Transition begins.
Physical Transition = amazing.
Social Transition = challenging.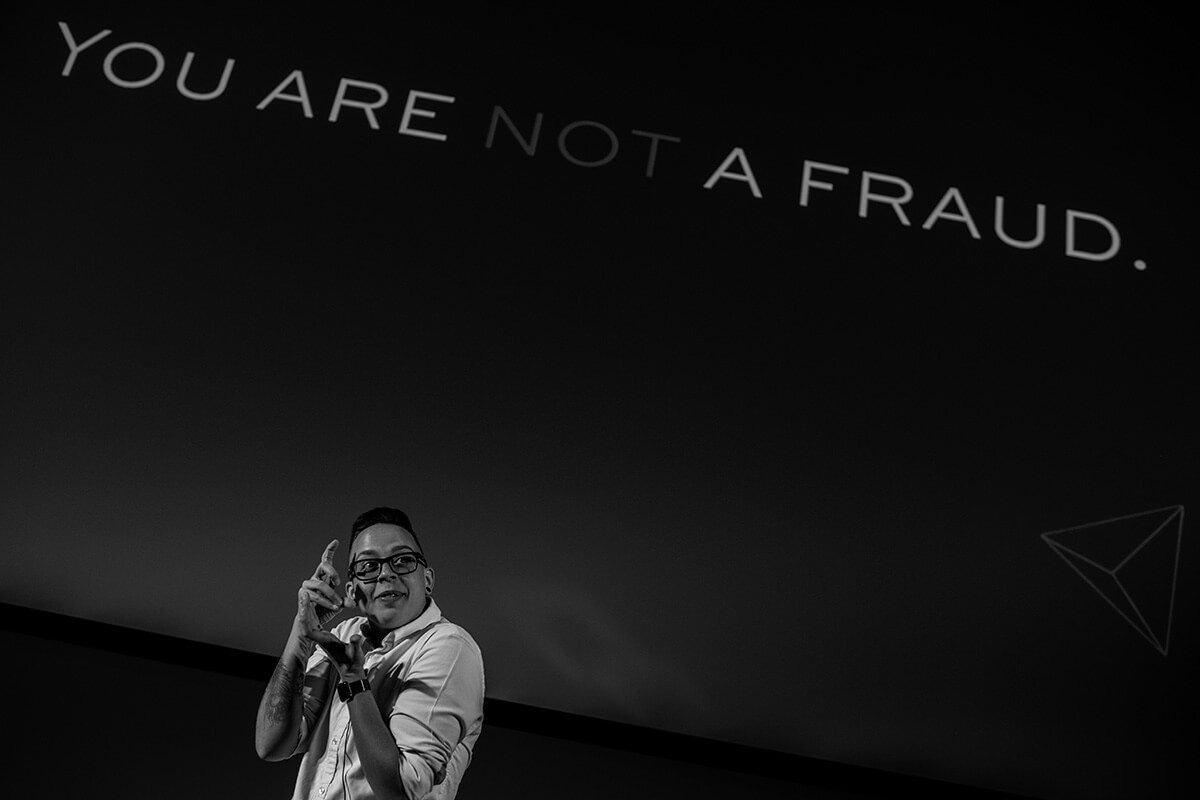 STARTED DELIVERING KEYNOTES AT COOL CONFERENCES SUCH AS "BRAVE", AND "THE REAL LIFE CONFERENCE". CO-CREATED AND FACILITATED BALLSY, WITH KRISTEN KALP
Age 33
MAKING A STORYHIVE DOCUMENTARY, SPEAKING GIGS, HAVING TOP SURGERY, AND FIGHTING THE TRUMP ADMINISTRATION.
Now
Kicking ass and taking names